Moment of courage, one giant leap for women!
This is the story of the woman who won the hearts around the world through sheer grit and determination, without winning any medals. A visual so heart-warming it made me cry.
1984 summer Olympics, Los Angeles, historic moment for women in sporting history as it was the first Olympics where women could participate in running beyond 1500-meters event. Earlier Olympic officials considered long distance running to be too demanding for women, and hence no long distance events were available for women.
1984 was a huge step towards equality, and what a glorious marathon it was. U.S.A's Joan benoit won the marathon 1 minute and half faster than the succeeding women finishing 2 hours, 24 minutes and 52 seconds. The crowd cheered and applauded her as she finished the course but what made the marathon more memorable than anything else was the entry of Gabriela Andersen-scheiss 20 minutes after Benoit finished.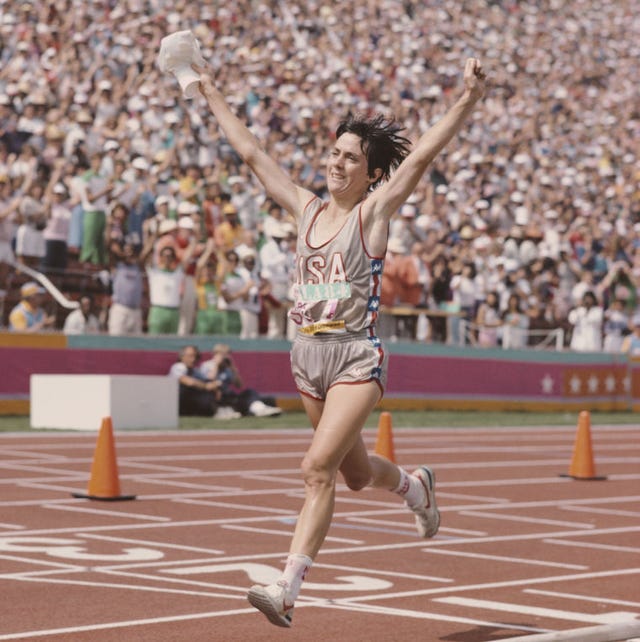 Her torso twisted, left arm lifeless and right leg as good as a paralytic. The crowd gasped as it was watching an athlete battle heat exhaustion. Before we go any further, the story needs to be elaborated.
Olympic rules stated only 5 water stations during a full 26.2 miles long marathon. Temperature were around 30o Celsius and humidity 95% making it brutal for the athletes. Amid this scenario, Gabriela missed her last water station and was severely dehydrated. The entry into the stadium into the last 400m of the race indeed made her limp due to heat exhaustion and dehydration. 
Medical professionals were clearly instructed by Gabriela on the course of her limp walk to not help her in any way possible because that means disqualification for the athlete. They allowed her to continue as she was still perspiring, meaning she still had some fluids left to dispose. The rules were clear and so was gabriela, pushing and pushing herself again till she completed the 400m course in 5 mins and 44 seconds. 
The marathon ranked her 37th in 44 athletes and her finishing time was 2 hrs 48 mins and 42 seconds. Surprisingly, this time could have won her the gold medal in first 4 Olympic marathons. The crowd stood up as it knew it was seeing something never seen before, magnificent in every way.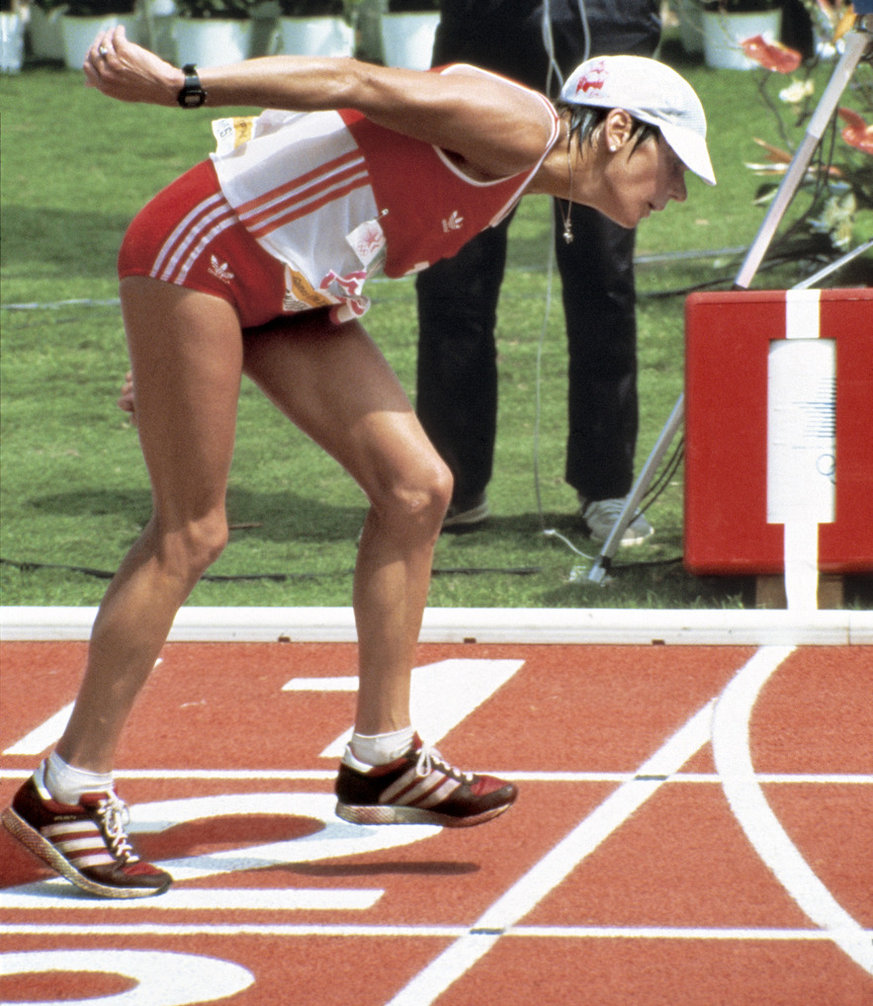 The run was a smashing blow to every person who thought women were not capable of taking on a long-distance event or had the grit and heart of the competition. Gabriela was running on willpower alone and nothing else, with no gold medal on the line but her pride. Many performances make you applaud, albeit only a few touch you to the core. Performance is temporary, pride is forever. 
PS: Once she had completed her marathon, medics took her away and she was relieved 2 hours later. She later admitted to not being acclimatized properly, regardless of that, no one can take away the performance she gave. Currently 73 years of age and residing in Switzerland.